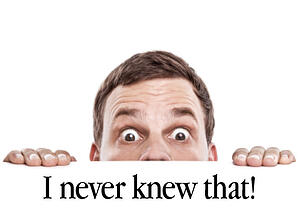 If you're thinking about building a custom home in the Poconos, there's a good chance that you've already given some thought to the kind of home you want. What a lot of homeowners forget to take into consideration is the lot that they're going to build on.
You've heard a thousand times about "location, location, location," but choosing a lot involves much more than finding the right views and convenient access to the grocery store. Here are 9 important things about buying a lot that you never knew you'd need to know.
Cost of property
Obviously you're planning to spend money on your lot. But what's a good price? Is there any room for negotiation? And what about brokerage fees?
Permitting
Before you even begin building, you'll need to secure (and pay for) permits for your septic system, well, driveway, and construction/building.
Utilities Connection Fees
If you're coming from an urban or suburban area, you're used to your utilities just "being" there. When you're building from scratch you may have tap fees for municipal water and sewer (if available). Then there are deposits and connection fees for electrical power, natural gas, phone, cable TV, and Internet. You may also have trenching costs for underground utilities.
Surveys
Many mortgage lenders and building local building departments require a survey of the property you plan to build on.
Engineering inspection
If your lot is steep or has running water nearby (or underground), or has problems with the soil, you may need an engineering inspection.
Well Installation
We already mentioned water hook-up, but what if your property is remote—without access to municipal water? You'll need to arrange for drilling, casing, pump and wiring installation, a pressure tank, trenching, and plumbing to get the water to your house.
Clearing Trees
One reason people love the Poconos is the abundance of trees. But you can't always build around the trees. You may have to (carefully) remove some trees, and take steps to preserve the ones you want to keep.
Grading
Most lots require some kind of grading—either before or after building. And sometimes that involves bringing in the right mixture of soil, sand, gravel, or crushed stone.
Site Drainage
Not all lots drain naturally away from the house. You may need perimeter drains for the foundation, swales, culverts, subsurface drains, or curtain drains so that you don't end up with water in your basement.
If all of this sounds expensive—don't panic. Even if you build in an established neighborhood you still pay for all this, but it's generally included in the price of your home. So don't let that scare you off. There are, however, a lot of details to consider—particularly if you don't know how or where to get these things taken care of.
Liberty Homes has been building homes in the Poconos for 36 years. We know the area and we know the requirements for building here. And whether you want to build on a lot you already own, on a lot we find for you—or in one of our six preferred communities—we can help you sort through all the details!