Sometimes the best way to describe what it's like to live the Poconos is not to describe it at all—but to simply let you see things for yourself. Here are eight beautiful photos of the area that pretty much tell their own stories.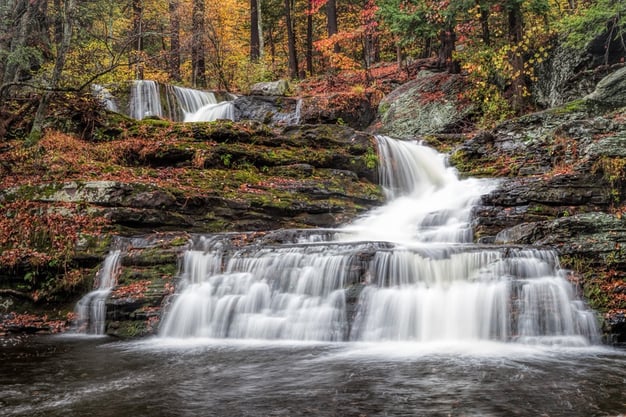 The Pocono Mountains are known for their beautiful waterfalls. Factory Falls, shown here, is just one set of incredible falls you can find throughout the region.
(Photo by Scomart on Pixaby)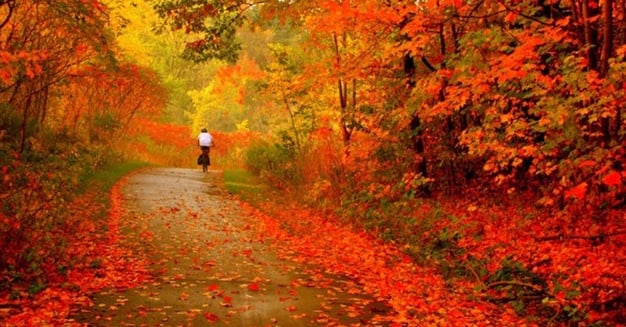 Jim Thorpe is one of the better-known small towns in the Poconos. But there's more to Jim Thorpe than just great shops, history, and architecture. Here's a view from outside the town that shows off it's softer side.
(Photo courtesy of http://www.meetup.com/lehighvalleybikerides/events/143399782)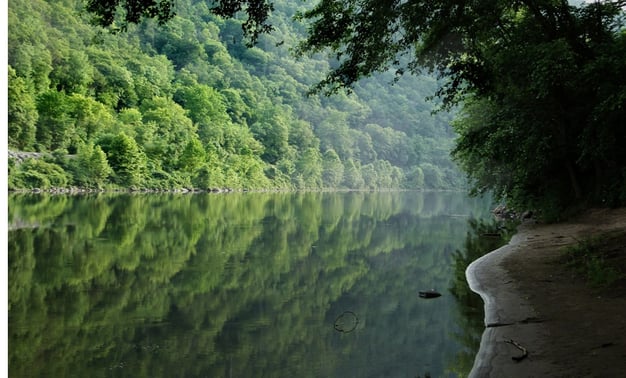 The Delaware Water Gap is home to all kinds of incredible scenery and water activities. Sometimes it's exciting and fast moving and sometimes it's serene and peaceful.
(Photo by Perkons on Pixaby)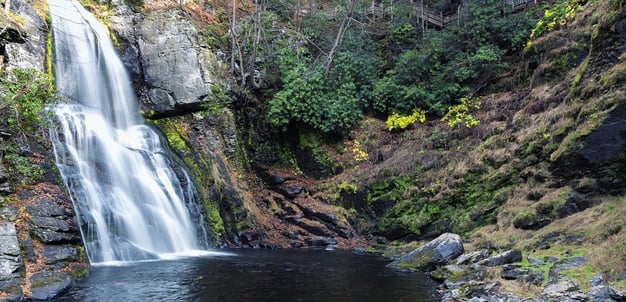 If you like your water to move a little faster, you'll probably enjoy hiking in the area around Bushkill Falls—perhaps the most photographed waterfalls in the Poconos region.
(Photo by Mploscar on Pixaby)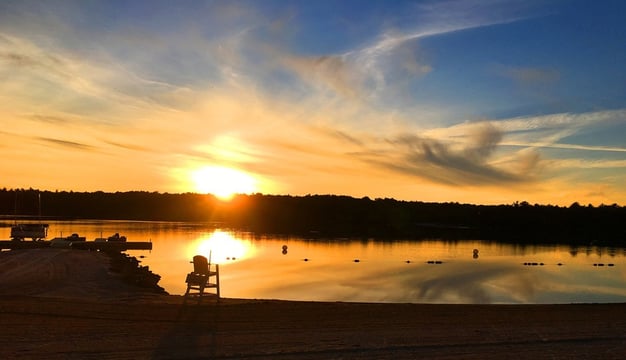 Even though there are plenty of places to hike and bike and fish throughout the Pocono Mountains, sometimes it's nice to simply sit and relax at the end of the day. For some, nothing is better than sitting at lakeside and watching the sunset. Pocono Pines and Lake Naomi are great spots for that activity.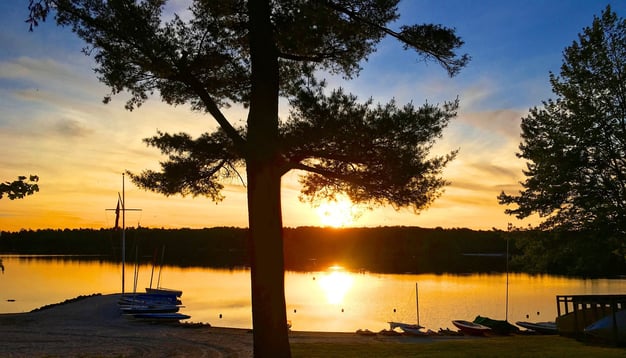 (Photos by jneiheiser on Pixabay)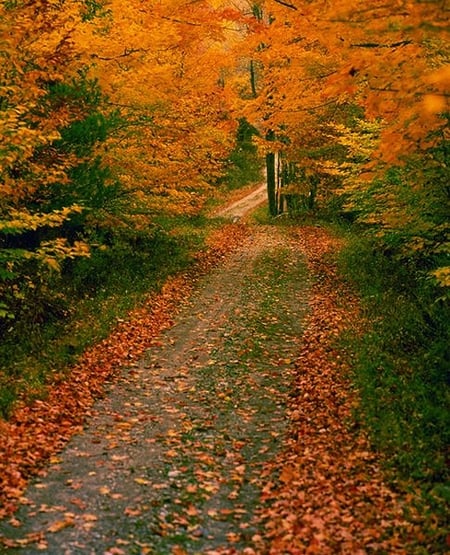 Fall is a great time to take your bike (or rent one from one of the local providers) and explore the back roads around the region. (Photo courtesy of Pocono Bike Rental)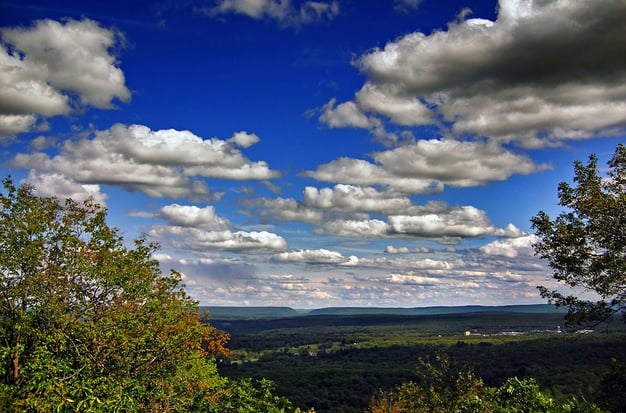 Fantastic vistas can be found all over the Pocono Mountain region. This view from Mount Pocono at Knob Lookout is just one of many stunning sights you'll find throughout the area.
Of course, it's one thing to look at great photos of this stunningly beautiful region. It's quite another thing to actually see these views with your own eyes. We invite you to visit and enjoy the surrounds for yourself. The scenery is just one of the many things that living in the Poconos so great!