6 FAQ's Highlighted by a Poconos Builder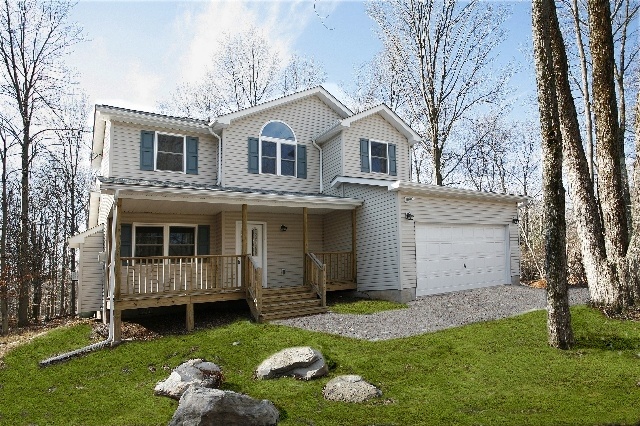 For those who have never been through a build before, a custom home build project may seem daunting at first. We get it! We hear this all the time! Here are some Frequently Asked Questions that we think may help you realize that you're in good company with your concerns! But we have the answers!
What type of warranty do you offer?
This is a very common question! At Liberty Homes, we offer a 12 year warranty. We have found that this is the perfect amount of time for home buyers to be most satisfied with our services. You can also learn more about our warranty here.
Do you have references from previous home buyers?
We sure do! While we won't give out contact information here, we urge you to contact us so that we can set up a meeting and a house viewing if you are interested! We will be happy to set something up that works for you.
Do you have a model home I can view?
While we do not have a model home, we have found that our previous customers are so thrilled with their homes that they LOVE to show them off to anyone interested! We are very fortunate to have such a great customer base. Please contact us if you would like to view a home that we have custom built. We will be happy to discuss the features and address any ideas or questions you may have!
Do you build only from home plans you supply or can I provide my own set of plans?
Out of respect for our industry, we do not build from other builders plans. We can, however, work with you to find something very similar through a commercial architect! We always recommend to tweak a plan to make it your own, and we are more than happy to talk with you about what a custom home building process looks like!


When can I make changes or upgrades before and during construction?
During the actual custom home building process itself, we are happy to accommodate any changes you decide to make. While this may add on to the overall budget and timeline of the project, we are always understanding of your decisions in making your home the best it can be for you!
How often (and when) will I have access to the home during the building process?
This is your home. We know that! Any time you want to see the house, we would love to walk the site with you! We are happy to discuss changes you want made, answer any questions you have come across, and address all concerns you may have! Afterall, we are building your dream home!
While you're in town visiting the Poconos to see your home-to-be, here are some resources on places to go and things to see!