Removing Fear from the Custom Home Building Process
What is a Custom Home?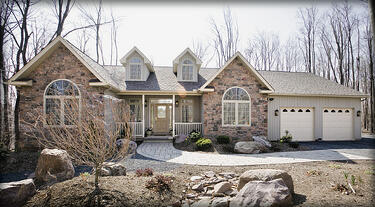 Generally, the term "custom," when it comes to homebuilding, refers to a new home that is built specifically for the customer. The construction of the new home is centered around the needs and desires of the customer. Normally, the new home building process for custom homes includes choosing a floor plan, lot, and selecting other customizable features of the home. The final product the customer receives is a "custom" home.
It is true that some custom homes are more "custom" than others. However, custom homes are for everyone. They can be as expensive or as affordable as you want them to be. Of course, factors like size, luxurious features, and location come into play. But many Americans today enjoy new custom homes that suit their lifestyles perfectly.
Your custom dream home is not out of reach! Rather, you just need to look in the right place to match up the location, floor plan, and ideal builder to make your dream home a reality.
How Much to Build a Custom Home?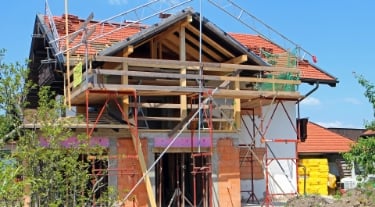 As we said earlier, some custom homes are more "custom" than others. The cost of a custom home completely depends on your budget and what you are looking for in a new home. A mansion made from stone imported from Europe with an indoor swimming pool that is also constructed with only high-end materials will obviously cost a pretty penny. But a home with your ideal number of bedrooms, the right paint colors to fit your tastes, the number of stories to fit your lifestyle, and other commonly desired features of new homes, will make your custom home much more affordable, AND it will still fit your and your family's lifestyle!
So How Does One Build a Custom Home?
Below, we have provided a few steps to building a custom home! These steps do not necessarily have to be followed in this order, but they are all important to the overall custom home building process!
1. Select a Lot
If you are interested in building a custom home but don't know where to start, finding a lot is a great place to begin! Locating the perfect spot for your home is important. You want to take into account such factors as: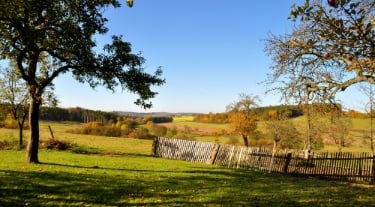 Is the lot near your place of employment?

Is it near family and friends?

Do you have easy access to local services?

Does it have enough space?

Do you want a secluded location or a more residential area?



These are just a few questions you should consider when searching for land for your custom home! If you are interested in building in the Poconos and are still searching for the right lot, we can help! At Liberty Homes, we can build on your lot or one of ours! Check out our Locations and Available Properties to find out more about how we help our customers find the perfect lots for their custom homes! For more information on selecting a lot, check out our page on Selecting a Lot for Your Custom Home (Link here).
2. Decide on a Floor Plan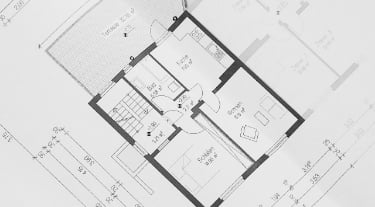 So you might have a lot already or maybe you are still looking, but now it's time to decide on a floor plan! The great thing about many custom home building companies is that they provide you with many choices when it comes to floor plans! When choosing a floor plan, consider these things:
Style - What style would you like your home to be?

Space - How many square feet are you looking for?

Stories - How many levels would you like?

Bedrooms - How many? Do you want a Master Suite?

Kitchen - What features would you like?

Living Area - Do you want an open concept and what amenities do you need?

Garage - Do you want one, and for how many vehicels?

Outdoor Space - Would you like a porch or patio?

Extras - Need an in-law suite, office, or other purposed space?
These plus many other factors go into deciding on the perfect floor plan for your custom home. If you would like to get some ideas of what floor plans we provide, check out our Custom Home Design Library!
3. Choose a Builder
You might have a lot or at least know what you might like in a lot, and you might have decided on a floor plan or possibly have the features you want nailed down. Now it's time to choose a custom home builder to bring your dream custom home to life!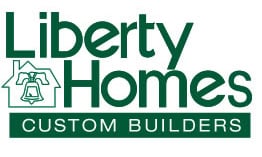 At Liberty Homes, we want you to be satisfied with your custom home no matter who you choose to build your home. We would love to be your builder, and if you choose us, you will receive our acclaimed attention to detail and customer-focused building process! We know, however, that we might not be the best fit for you. No matter what builder you select, make sure they have these qualities:
Many Years in the Homebuilding Industry

Multiple Floor Plans to Select From So You Can Find the Perfect One

The Ability to Build Where You Want Your Home to Be

Experience Contractors and Team Members to Get the Work Done

Pricing Consistent with the Market and their Results

Proven History of Excellent Customer Service
We would love to partner with you to build your dream custom home! If you have any questions or would like to learn more about custom home building and our building process here at Liberty Homes, you can easily schedule a consultation where you can ask us your questions and find out more about cusomt home building.
We wish you luck in your custom home search!