The Custom Home Building Process - Start to Finish
Where to Begin?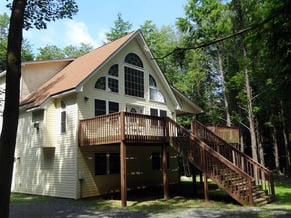 The custom home building process really begins with research. This is where you will gather all of your base knowledge, e.g. available lots, general pricing expectations, what builders are in your area, and other important questions.

What many don't know when they begin the custom home building process is that the original quote from your builder will not include a lot. If you don't already have land, there are many ways to find the perfect location for your custom home. Here are a few options:
Contact a local real estate agent for help

Find your own lot with research

Contact your custom home builder and ask if they have an on-staff real estate agent
At Liberty Homes, we have an on-staff real estate agent who will be happy to help you with your search or even to just answer some questions for your research. Contact us here with your questions!
What's Next?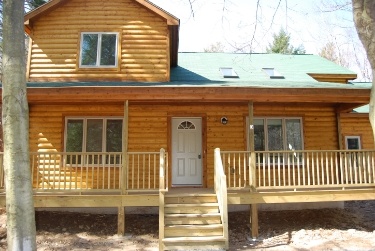 Once you own land, it is time to start working with your builder! Learn how to ask the right questions and start thinking about a floor plan that may work for you.
Whether you are building a custom home from scratch or if you are choosing from a selection of floor plans with available customization will greatly affect the price and time length of the project.
At Liberty Homes, we have many customizable floor plans for you to choose from. Take a look here! If any of these look like the right floor plan for you, we are always happy to discuss modifications and customization to the basic floor plan.
Keep in mind that when a price is listed as "starting at," this refers to the basic floor plan. This price does not include land, water, or customizations. If you have more questions about pricing, we encourage you request pricing and we will gladly help you!
The Building Process Breakdown.
So you have the beginnings of a custom home! But what should you expect next?
Keep in mind that this process below is not necessarily a set in stone process across all projects. This is merely a guideline of how a custom home building process may look once you have selected land, a builder, and a floor plan.
The actual building process will look like this:
Prepare the land for building.

Prepare the foundation of your custom home.

Build the rough framing of your selected floor plan.

Frame in the plumbing, electrical, and HVAC for your new home.

Install all insulation that will keep your home cool in the summer, cozy in the winter, and quiet all year round.

Finishing touches on the drywall, textures, and other finishes.

Complete the trim, flooring, and countertops of your custom home as based in the selected floor plan.

Installing all fixtures comes towards the end to accommodate any upgrades or customization plans along the way.

It's time for you to walk through your home!

Final paperwork and signing, along with a warranty discussion.
This is a very brief description of what your build process may look like, but it could vary depending on your region and your selected home builder. We encourage you to ask questions all throughout the process to be sure you are in the know with everything that is happening in your custom home build!