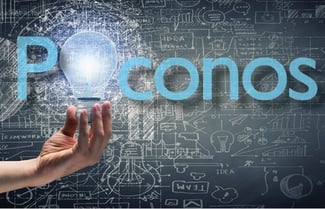 As a Pennsylvania homeowner, you can choose from a wide variety of places to build your new custom home. So what makes building in the Poconos such a good idea?
Here are four reasons so many have decided to build in the Poconos region.
Cost of Living
There's no question that building in the Poconos is less expensive. While it's true that city living has its appeal, there's no contest when it comes to affordability. For the price of a studio apartment in New York City, you can purchase a large, beautiful, historic home with all kinds of amenities and great location in the Poconos. And if you want something new that's customized for your needs, you'll find that here at a much more reasonable rate, as well.
Year-Round Natural Beauty
The Poconos area is home to fantastic scenery any time of year. Enjoy snow-covered peaks in the winter, incredible fall foliage or green spring and summer growth right outside your front door. The views are simply unsurpassed.
Plenty of Interesting Activities
If you like outdoor activities, you can choose from hiking, biking, boating, skiing (on both snow and water), fishing, horse riding and more. There are also plenty of local activities, from festivals to farmers markets and exploring incredible state parks. There are also lots of resorts, casinos and fine dining in the area. Whether you're looking for something for the kids (or grandkids) to do or for entertainment for the grown-ups, you'll find it here. If you'd like to check out some of the options, download our free Guide to Area Activities, which highlights options for family fun, amazing area dining, museums, history and arts in the region, as well as local parks and area shopping.
Great Home Sites
We can build a custom home for you in one of our preferred communities or on your own land. And if you're looking to purchase a lot, our on-site real estate agent can help you find one!
The Poconos region has been a favorite vacation destination for people on the East Coast for years. But it's much more than a weekend getaway—it's a great place to live all year long!