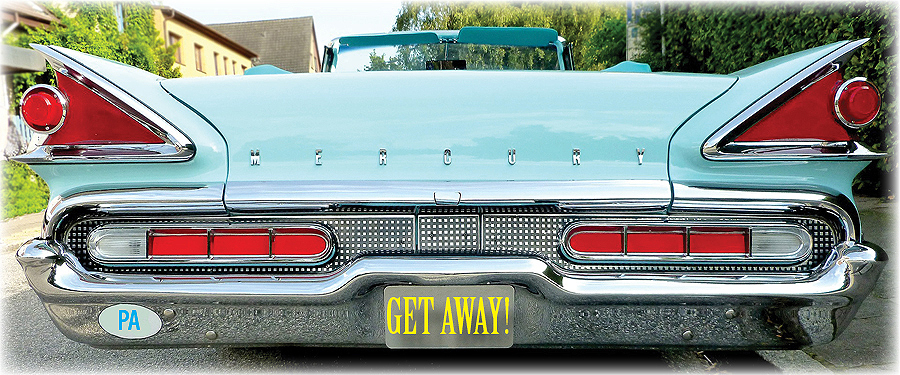 Whether you live in the Poconos full time, own a vacation home here, or are just thinking about spending some fun summertime in the area, there's plenty to do in the great State of Pennsylvania! And no matter where you live, it's sometimes good to just get away for a while and get a new perspective! Here's a look at some of the best summer getaways in Pennsylvania.
Pennsylvania is a great place to get away from the stress and strain of everyday urban or suburban life. Of course, different people have different ideas about what to do when they get away to recharge their batteries. Are you looking for adventure? Is it entertainment you're after? Do you want to enjoy nature? Or are you looking to restore a little romance to your relationship? Let's take a look at some of the best summer getaways in Pennsylvania.
Adventure
If you're looking for something that can get your pulse going, there are some great opportunities here in the Keystone State.
Pocono Whitewater Big Day Out
If you're after exercise and adventure, The Big Day Out at Pocono Whitewater occurs most weekends April through October. Your day begins with a mountain bike ride between the 1,000-foot walls of the Lehigh Gorge Rail-Trail to the famous Glen Onoko. Continue your adventure with a scenic hike to an abandoned railroad tunnel with beautiful overlooks of the Lehigh River. From there, take a whitewater raft down the bends and rolls of the Lehigh River. Your muscles may ache a bit at the end of the day, but you'll have bragging rights that last a long time! Here's additional information about how to bike, hike, and raft the Lehigh Gorge in one day!
Take It Off-Road
Explore the outdoor playground of the Pocono Mountains firsthand on an off-road adventure. Take an all-terrain vehicle tour through streams with your family or drive a utility-terrain vehicle through the woods with your friends. With varying terrains, you'll want to experience this every way you can. Pictures can't compare with driving through the beauty yourself!
Zip It!
Get a bird's eye view of the summer scenery on a zip line ride through the Pocono Mountains! The region's many zip lines offer high-speed, high-flying fun in a variety of settings. Fly solo or challenge a friend on a dual racing zip line ride! You can find information about zip line options here.
Take a Delaware River Sojourn
If you want an adventure that lasts a little longer, The Delaware River Sojourn is a seven-day guided paddling trip on the Delaware River. Participants will have the opportunity to canoe/kayak the entire Delaware River while setting up camp along the shores each night. The 23rd Annual Sojourn will take place on June 16-23, 2018.
Take a Dive (in the Sky)
If you're looking for a unique way to cool off this summer, there's nothing quite like the feel of the wind on your face as you free-fall through the Pocono Mountains. While skydiving in the Pocono Mountains, you can enjoy views of the mountains, the Delaware Water Gap and even the New York City Skyline. A couple of options for pursuing your skydiving fantasy are Above the Poconos Skydivers in Hazel Township, and Sky's the Limit Skydiving Center in East Stroudsburg.
Enjoy an Entertainment Getaway
If you like theatre, music, or other performing arts, you may want to go for a "Philly-Fest." There are great shows coming to a variety of venues in Philadelphia this summer. In June alone you'll have your choice from plays such as The Book of Mormon; Cats; and The Music Man (a one-man show starring Hugh Jackman). If you want to rock out a bit, you can catch The Dave Matthews Band or rock and roll icon Todd Rundgren. Click here for more information and tickets.
If you'd prefer your entertainment in a more laid back atmosphere surrounded by the beauty of the Poconos, head over to The Shawnee Playhouse (now celebrating its 40th anniversary!). You can catch great productions of wonderful shows such as Flipping Broadway; Guys and Dolls, Mamma Mia; and Disney's Aladdin JR. Check out their website for more!
Rediscover America's Early History
Pennsylvania is chock full of American history. Visitors from all over the world are familiar with Philadelphia's iconic Historic District attractions such as the Liberty Bell Center and Independence Hall, but the area is home to more than two dozen National Park sites. Here's a site that provides the top picks for history buffs in Philadelphia. Of course, there are plenty of historical sites outside of Philadelphia, including the Gettysburg Battlefield, The National Civil War Museum in Harrisburg, and the unique perspective provided by an authentic steam train ride through Pennsylvania's Amish country.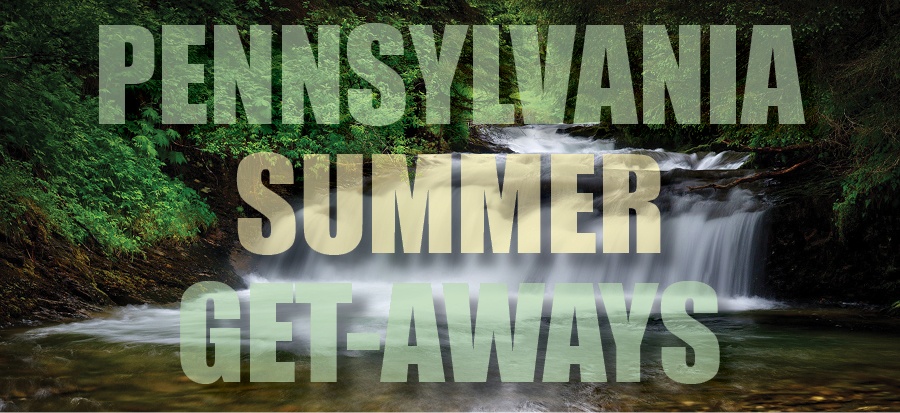 Restore the Romance
Combine luxurious amenities with mountain scenery and you end up with some of these amazing getaways in the Poconos. Perhaps you want a bit of quiet time with your special someone to rekindle the flame of your relationship. People in the Poconos know a thing or two about romance. This region has been luring lovers for more than 50 years (It's even the birthplace of the heart-shaped tub!). It's a great escape for honeymooners and sweethearts. Here are just a few of the places you might want to consider visiting.
French Manor Inn and Spa
Relax in beautiful gardens with complimentary afternoon tea at your side. As a guest of The French Manor, you will enjoy views of the beautiful crests and ridges of the Northern Pocono Mountains. Each of the rooms offers amenities such as fireplaces, Jacuzzi style tubs, private balconies, and more. Check out images and additional amenities here.
Hotel Fauchere
Staying at the Hotel Fauchère/Relais & Chateaux is perfect for a romantic getaway. It's like taking a step back in time and rediscovering hotel hospitality—with all the comfort and convenience you expect from a modern hotel. The property features 16 guest rooms in a traditional European-style. Click here to discover more.
The Inn at Birch Wilds
Enjoy a romantic stay at this newly opened luxury B&B in Carbon County featuring four suites with fireplaces, three with custom. If rustic luxury is what you're craving, you'll find it in abundance here. Click here for views of rooms that are unlike any others you'll find in the area.
The Minnie Victoria Bed & Breakfast
If you're looking for a more simple bed and breakfast, you'll enjoy the Individually decorated rooms with private bathrooms, a delicious full breakfast, many amenities and warm hospitality that the Minnie Victoria Bed & Breakfast offers. Conveniently located in beautiful Jim Thorpe, this B&B lets you enjoy shopping, dining, and the beautiful scenery for which Jim Thorpe is known. Get more information here.
Adapted and updated from the original post
Photo by pfennigschmidt