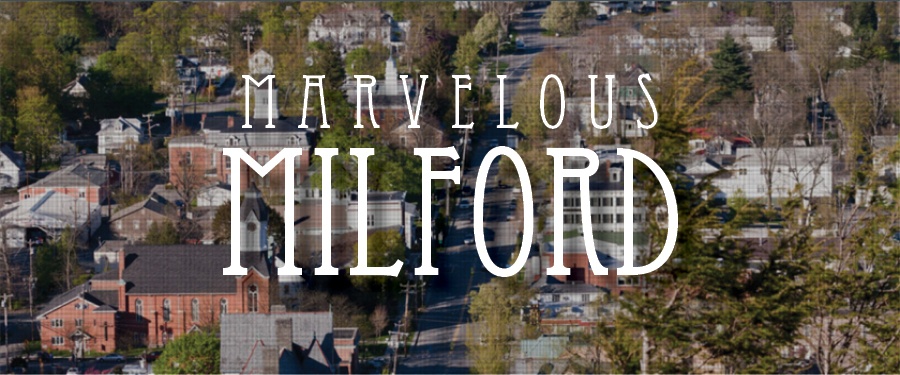 You may be thinking about building a great new home in the Poconos—and there are plenty of options available to you—but that doesn't mean you'll spend all of your time in your new home. One of the great things about living in the Poconos region is that are so many interesting things to do and fun neighborhoods and towns to explore scattered throughout the region. Right now we'd like to take a closer look at Milford, Pennsylvania.
Hit The Trail!

Hikers, bikers, and cross-country skiers love the McDade Recreational Trail that begins at Milford Beach and runs almost the entire length of the park. The trail takes you alongside the river and smaller streams, past farm fields, and forests, and even past some historic landscapes. Different parts of the trail vary in difficulty from easy to strenuous... Click here for more information. (Photo courtesy of National Park Service)
Check Out Historical Buildings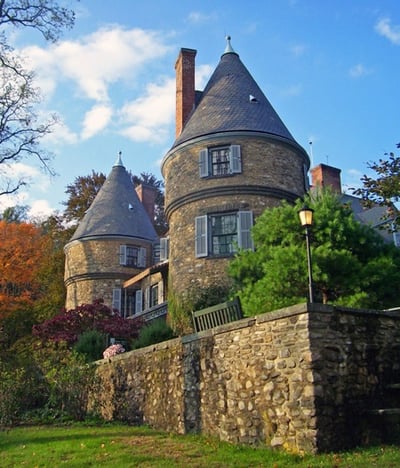 Grey Towers National Historic Site is close by—just off US 6 west of Milford. Grey Towers is the ancestral home of Gifford Pinchot, first director of the United States Forest Service (USFS) and twice elected governor of Pennsylvania. You can enjoy guided tours of the mansion and grounds share the story of the Pinchot family and the Grey Towers. Or you can visit the Columns Museum in the Historic District of Milford. The Columns is a 22-room mansion built in the neoclassical style and is home to the Pike County Historical Society and the Columns Museum where you can learn more about local history. (Photo from milfordpa.us)
Festivals!
Milford had all kinds of festivals and events at different times of the year, including the Milford Music Festival, Milford After Dark, Girls Night Out, and the on-going Farmers Market (May 27 through October 14). The Milford Readers and Writers Festival brings together readers and writers for conversation September 28, 29, and 30. Click here for additional information.
Great Dining!
When you're out and about town, it's nice to have options when hunger strikes. In Milford you've got lots of options! Click here for a list of 20 different local choices for your dining delight!
Shop 'Til You Drop!
Milford is a fun place to check out shops that you just won't find anywhere else. Whether you're looking for art and antiques; home furnishings; clothing and jewelry; or specialty stores, you'll find them here. Click here for a list of local shops. (Photo from mildordpa.us)
Spend the Night!
With all the things to do, you may just want to spend the night in Milford. They are well equipped to take care of you. You may not know it but motion picture studios that wanted to capture the beauty of the area for exterior scenes used the town of Milford extensively. As a result, the town boasted numerous hotels, inns, and B&Bs—a tradition that continues today. Click here for some of our your overnight options.
A visit to Milford is just one of the things that's great about living in the Poconos region. Here are 7 other reasons why living here is so great!