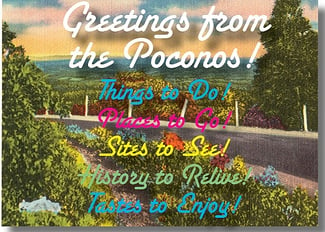 The Poconos Mountains are actually a poorly kept secret. Plenty of people from up and down the East Coast find their way into the region every year to enjoy the great scenery; to ski the mountains in the winter; and to take advantage of the trails, waterfalls, and beautiful foliage at other times in the year.
Those of us who have lives in the area no that there's a whole lot more to the Poconos than what many day trippers and weekend visitors experience.
A while back, I put together a "map" of some of my favorite places in the area. You can take an "insider's" view at some of the great things there are to do, see, taste, and experience in the place we call home. This is just a small sample of what's waiting outside your door when you're a Poconos resident!
Let's Eat!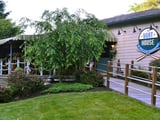 Boat House Restaurant: We love the Boat House. The informal dining offers a great menu, good prices and a scenic vista at the Wallenpaupak lakeside. This family-friendly restaurant is popular for those who want a taste of local culture and enjoy the outdoors.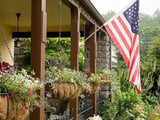 The Settlers Inn: Well worth the drive. The food is fantastic with service to match. The setting, decor and ambiance is an wonderful experience. The Settlers Inn is a must visit for all visitors and travelers. Foodies and those who love art and design will enjoy this restaurant.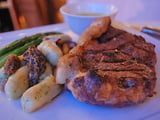 Nick's Lake House: Nick's is a great spot for excellent food and beautiful views of the Lake Harmony. Outdoor seating and live music in the summer. Plenty of local flavor and a nice spot for those looking for Poconos nightlife.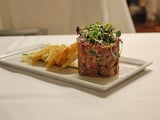 Louis Prime Lake Harmony: If you're looking for something a bit more upscale Louis Prime in Lake Harmony is an excellent steak house that also offers a great wine list. It's a great place to eat for business travelers.
Callie's Candy Kitchen: Sometimes you just need to indulge your sweet tooth! If you like candy or know someone who does, this is a "must see" destination in the Poconos. You can even take a bit of the Poconos home with you!
Get Back to Nature!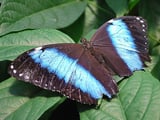 Bear Mountain Butterfly Sanctuary: The kids absolutely love this place. Walk into the butterfly room and hold a sugar stick (they supply them) in your outstretched hand, and the butterflies will land on the children's hands, heads, or noses. It's also a very affordable outing!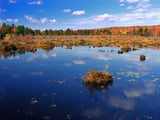 Tobyhanna State Park: Here's an opportunity for the whole family to enjoy boating, fishing, small beach area, picnicking and playground area. No gas engine boats allowed on this lake, just electric motors for quiet and safe enjoyment.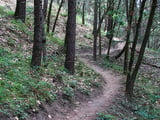 Poconos Adventures Riding Stable: Whether you're a seasoned rider or just starting out, Poconos Adventures Riding Stable offer great trail riding through fantastic wooded scenery. There is even a carriage for those who don't want to ride on horseback.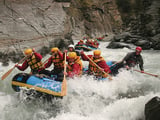 Poconos Whitewater Adventures: What can I say? This is fun for almost everyone! You don't have to be content to simply look at the running rivers—you can ride them! Locals say to check for dam release dates for the bigger currents and more thrilling rafting!
Strap on the Skis!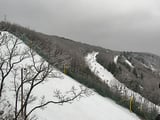 Camelback Mountain Resort: This is the Poconos' largest ski resort and features world's largest snow tubing complex. This resort provides great fun for all ages including skiing, snowboarding, snow tubing. And they also have an excellent children's ski school. With 33 lighted trails, terrain parks, high speed lifts . . . what's not to love? Camelback is a perfect place to take the new beginner or to challenge the expert skier.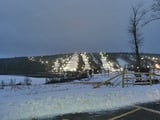 Jack Frost Big Boulder Ski Area: Jack Frost Mountainoffers 21 different slopes including: ski school learning slope, 4 Easiest (beginner slopes, 6 More Difficult (intermediate slopes), 8 Most Difficult (advanced slopes) and 2 Terrain Parks. There are 9 lifts: 1 quad, 2 triples, 6 doubles and 1 ski carpet (for kid's lessons).Big Boulder Ski Area boasts the most progressive and innovative terrain park program with 15 different slopes, including: 4 Easiest (Beginner), 3 More Difficult (Intermediate), 3 Most Difficult (Advanced), and 5 Terrain Parks. There are 8 lifts:2 triples, 5 doubles and 1 ski carpet.
Something for the Adults!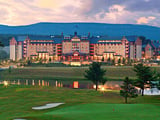 Mount Airy Casino Resort: Enjoy exciting nightlife, top-notch slots and table games, live entertainment and fabulous food and shops. In addition to that, Mount Airy Casino Resort also hosts one of the top rated golf courses in the Poconos!
Wet and Wild Family Fun!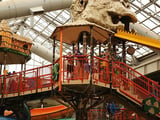 Kalahari Resorts and Conventions: The whole family can enjoy North America's largest indoor and outdoor waterpark! Experience the 100,000 sq. ft. Indoor Waterpark featuring a retractable roof, stand-up surfing or body boarding on the FlowRider, the twists and turns of the Anaconda and Swahili Swirl waterslides, relaxing lazy river much more!
These are just a few of my favorite places in the Poconos. Click here to see some of my other recommendations for things to do and see in the region. And these are just some of the reasons that the Poconos Mountain region is a great place to build a vacation home, a place to retire, or a family home to enjoy year round!