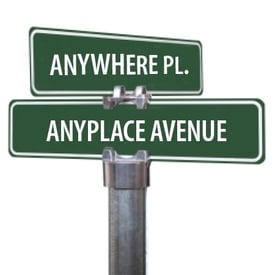 As it turns out, the old real estate mantra of "Location, location, location" really is true. Even if you're building a brand new home, where you build matters—on a number of different levels.
Aesthetics
For a lot of homeowners, having property with a great view is important—whether it's mountains, streams, trees, or just open space. Also, if you have your heart set on a particular style of home, you probably want a neighborhood and environment that fits that style.
Convenience
Even if you're building your dream home you won't spend all of your time inside. You'll want to consider accessibility to activities, shopping, and perhaps even schools. And even if you make a conscious decision to move away from the crowds and congestion of the city, you'll want to consider access to metro areas when you want or need it.
Neighborhood
When British poet John Donne wrote, "No man is an island . . ." he could have been talking about neighborhoods. Chances are, your new home won't be the only one in the vicinity. Some neighborhoods are very active and involved. Others are more loosely affiliated. You have to pick one that fits your preference.
Value
There's another old real estate adage that says you don't want to own the highest priced home in your area. The idea being that you may not get the return on investment you hope for. And while this isn't a hard and fast rule, you probably don't want to build a $200,000 home in an area where most of the homes are listed in the $100,000 range.
Where you choose to live depends a lot on what's important to you. Liberty Homes builds in a number of great communities throughout the Pocono Mountains region. We invite you to take a closer look at some of the communities where we currently have properties that are ready to build on now, including: Thornhurst Township, Arrowhead Lakes Community, Locust Lake Village, Towamensing Trails, Lake Naomi, and Camelot Forest.
We can build on your lot, or one of ours—whatever fits your need. If you've found the location that's right for you elsewhere in the Greater Pocono Region, we'd be pleased to work with you to create your dream home there—because the perfect location is the one that you feel is perfect for you!