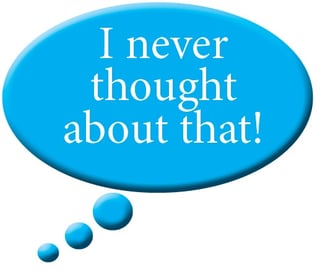 For many people, building a custom home in the Poconos is a dream come true. After all, the views are spectacular andthere's an abundance of things to do (Download our free Guide to Area Activities for ideas on fun family activities, great regional dining options and interesting attractions in the Poconos).
With so much to like about the Poconos region, it might seem like anywhere you choose to build is a great choice. But there are some things about choosing a lot for your Poconos home that you might not have considered. Just having great views or being close to fun activities isn't the whole story. Not all pieces of property are created equal when it comes to building a house. Here are a few things you should keep in mind:
A lot may look great, but that doesn't necessarily mean it's ideal for building a home. A casual glance at a piece of property may not reveal if you'll have to spend extra money to prep the lot because the existing grade isn't suitable for the foundation. You'll also want to think about access to water and drainage. And while thinking about things such as septic systems may not sound like a lot of fun, it's essential that you know what you're getting into before you begin building.
Another thing to consider is that some areas have access to more ammentities than others, and some areas also simply hold their value better than others. If you don't know the area, you may not be aware of those "less-than-obvious" factors.
We've been building custom homes in the Pocono Mountains for more than 35 years, and we know the area well. We have a number of choice lots that are available for building right now in communities such as Thornhurst Township, Arrowhead Lakes Community, Locust Lake Village, Towamensing Trails, Lake Naomi and Camelot Forest. Our realtors can show you these properties—or help you find a lot where you want to build.
Liberty Homes can help you find the right lot, select just the right floor plan for that perfect lot andbuild the right home for your needs. There's a lot to think about when building a custom home in the Poconos, and we'd like to make that part of the process just a little bit easier so that you can get to the good stuff—enjoying the Poconos lifestyle!