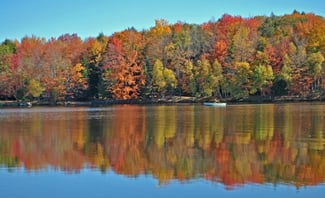 While there are a lot of great living locations throughout the Poconos, for many prospective residents the ideal spot to build a home is either on or near a lakefront. There's simply something that's simultaneously exciting and relaxing about being near the water.
Finding that ideal location, however, is not always as easy as it might seem. So what can you do if you have your heart set on building near one of the great Poconos lakes? Here's a quick look at where to find Poconos lakefront lots for your new home.
Tobyhanna Township is ideally situated in the center of Pocono Mountains growth. Residents can bask in the natural beauty of the region and quickly understand why outdoor enthusiasts and residents love living in Tobyhanna Township, PA. Even if you don't build directly on the lakefront, you're within easy reach of multiple lakes and the activities that go with them.
Thornhurst Township is a great location because it puts residents right on the edge of the Pinchot State Forest but also situates encompasses Bear Lake and Hanby Lake. And if you're looking for additional water activities, the Lehigh River borders the township.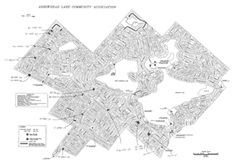 Arrowhead Lakes Community is a beautiful community in Pocono Lake, PA. The community provides easy access to both Arrowhead Lake and North Arrowhead Lake. Residents can enjoy all kinds of lake activities on the 350 acres of open water.
Locust Lake Village is located in Pocono Lake, Pennsylvania, just off Route 940 and is 3 miles from Blakeslee. Not only can residents take advantage of Locust Lake, Pines Lake, Twin Lakes, and Pilgrim Lake, but they can also avail themselves of the community clubhouse for events and take advantage of shuffleboard courts, bocci ball, picnic areas, tennis courts, and more. In Locust Lake you're never far from the water!
Towamensing Trails is a private residential lake community in Carbon County that's now easily accessible due to the completion of the new I-476 exit. Lake Towamensing itself is a beautiful 190-acre lake that is stocked with fish and surrounded by beautiful woodlands while offering plenty of comfort and amenities.
Lake Naomi is a Poconos recreational community built around an incredible 277-acre lake that residents use for boating, fishing, sailing, and other water activities. And while the Lake is central to the character of the town residents also enjoy the two outdoor Olympic-sized swimming pools (including one that's the larges heated pool in all of Pennsylvania!), a nine-hole private golf course and a 48,000 square foot community center!
Liberty Homes offers several choice lots in these locations that are available for building now, whether you're looking for wooded properties, lake view properties or lakefront land. All of our lots have that great Pocono Mountain feeling. Our on-site realtor will be happy to show you our different locations. Or, if you prefer, we can also build on your lot or help find a lot where you want to build! Contact us today to discover more.