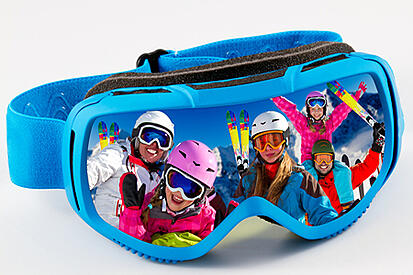 Mention the Poconos to people at this time of year and skiing comes to mind almost immediately. There are plenty of opportunities to take advantage of the winter fun in the Poconos when the flakes start to fly. And a lot of the ski resorts in the area don't even wait for Mother Nature to bring on the snow—they make it themselves!
A number of resorts in the Poconos offer more than just skiing. You can take advantage of snowboarding, cross country skiing, and tubing. And of course you'll want to have a place to relax and enjoy a great meal when you've finished with the slopes. Here's list of just a few resorts in the area along with a brief summary of what they have to offer.
Camelback Mountain
301 Resort Drive
Tannersville, PA 18372
570-629-1661
166 skiable acres with a vertical drop of 800 feet
34 lighted trails to accommodate night skiing
Good mix of easy, difficult and expert trails
16 lifts
Skiing, snowboarding and tubing
9 restaurant from which to choose
Shawnee Mountain Ski Area
401 Hollow Road
East Stroudsburg, PA 18301
570-421-7231
23 Slopes and Trails
2 Terrain Parks and a Snow Tubing Park
700ft vertical drop
100% snowmaking
Night skiing
Beginner, Intermediate and Expert runs
Choose from 5 restaurants
Ski Big Bear at Masthope Mountain
192 Karl Hope Blvd. Lackawaxen, PA 18435
Phone: (570) 685-1400
Skiing
Snowboarding
Tubing
18 trails
Cross country skiing trails
Terrain park
100% snowmaking
6 lifts
Beginner, intermediate and advanced levels
Jack Frost
1 Jack Frost Mountain Road
Blakeslee, PA 18610
570-443-8425
Summit elevation of 2000 feet and vertical drop of 600 feet
21 different slopes
Ski school learning slope
4 Easiest (beginner) slopes, 6 More Difficult (intermediate slopes), 8 Most Difficult (advanced slopes)
2 Terrain Parks
1 quad lift, 2 triple lifts, 6 double lifts and 1 ski carpet (used for kids lessons only)
2 surface lifts for snow tubing
14 restaurants conveniently located near the mountain, including Boulder View Tavern
With all of that fun going on, you may never want to leave! Of course, if you lived here in the Poconos, you wouldn't have to leave! For an increasing number of people, living in the Poconos year-round is a dream that's become a reality. Take a look at some of the custom homes we've built for people in the area. Whether you're looking for a second home, or a fulltime residence, there are great opportunities here. And you don't have to limit yourself to one particular location. Check out the different sites where you could build your dream home.
We hope you enjoy skiing in the Poconos this winter. But think how nice it would be if this was home!