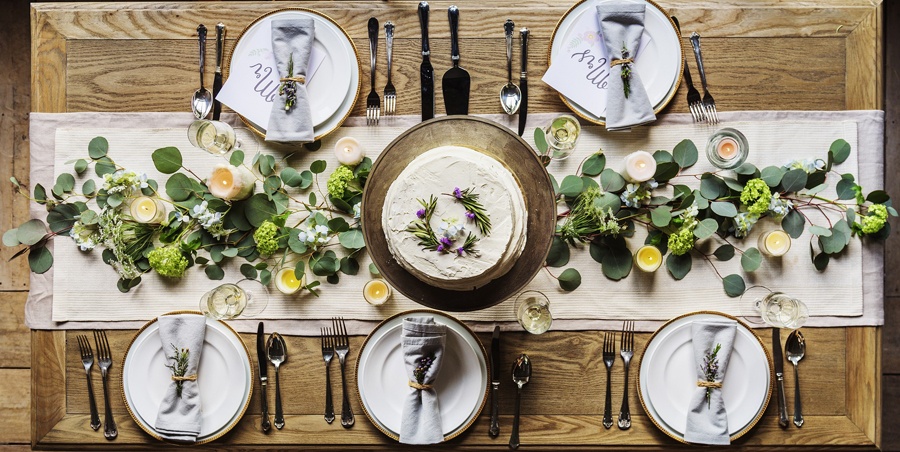 When you've created the perfect kitchen in your Poconos home you may think you'll never go anywhere else for a meal. But there are times when there is just no substitute for having someone else do all of the preparation and serving. And of course, it's awfully nice to have someone else do all the clean up afterward! So let's take a look at the top 6 restaurants in the Poconos.
We recognize that not everyone has the same taste in food—or even the same budget when it comes to eating out. So we'll look at three fine dining restaurants that specialize in special cuisine (and atmosphere) for those special occasions. Then we'll also look at three restaurants that are a bit more casual and affordable.
Fine Dining For Special Occasions
The French Manor Inn & Spa Dining Room blends the elegance and flair of fine French dining (both Classical and Nouvelle French Cuisine) with the dramatic and romantic setting of a 40-foot vaulted ceiling and two massive fireplaces—or incredible views from the dining tables on the covered terrace. Candlelight dining, culinary expertise, and an attentive staff make each meal a memorable experience. Because their fresh dining menu changes with the season, you'll want to check out the most current menus to see what Executive Chef Adam LaFave is serving.
The Delmonico Room at the Hotel Fauchère features fine regional American cuisine in an elegant and traditional setting—with a side of history. The Delmonico Room is named after Louis Fauchère's friends, the Delmonico brothers, who owned the famous Delmonico's restaurant in New York in the mid 19th century, where Louis Fauchère was a master chef before opening the Hotel Fauchere in 1852. The Delmonico brothers brought the emerging Parisian "a la carte" dining trend to the U.S. and introduced dishes such as Lobster Newburg, Lobster Thermidor, potatoes au gratin, Eggs Benedict and, of course, the famed (and mouthwatering) Delmonico cut of steak—all legends today.
Garlίc Prime Steak & Seafood is the only upscale dining experience in the Poconos, proudly featuring fresh, hand-cut, Prime steaks and seafood in addition to a full-service bar, live entertainment Thursday – Sunday, breathtaking patio dining, a lively happy-hour, Stiletto Night every Thursday, and local art on every wall. Chef Carlos Cepeda Colon has created a phenomenal new menu that boasts fresh, hand-cut Prime steaks, fresh seafood, gluten-free menu options, farm-to-table dishes, as well as, Garlίc signatures.
Casual Dining That Can't Be Beat
The Powerhouse Eatery has been providing customers with an exceptional dining experience since 1989 that comes wrapped in a unique, historic atmosphere. The former power plant (after which the restaurant was named) has been transformed into an industrial chic contemporary dining destination. The Powerhouse Eatery offers both a lunch and dinner menu with plenty of choices and prepared with a fierce commitment to quality and customer satisfaction.
The Frogtown Chophouse may be known as a steakhouse, but beef isn't the only dish they serve to perfection. Guests can enjoy Chef Lyman's signature Maryland style crabcake and crab and shrimp Bisque, the classic half chicken, moist and tender bone-in pork chops or delicious vegetarian fare. The children's menu offers selection and flavor for younger diners including their 8 oz Hanger steak—an excellent choice for those who want a smaller portion.
Hickory Valley Farm Restaurant has been a Pocono tradition since 1949. It's a great place for a casual breakfast or lunch with the family. Originally an actual working farm that specialized in hickory-smoked meats, the restaurant lives on and offers their iconic "Breakfast Served in the Pan" for which they've become well known. It's fun and affordable—and you can even order smoked meats to go!