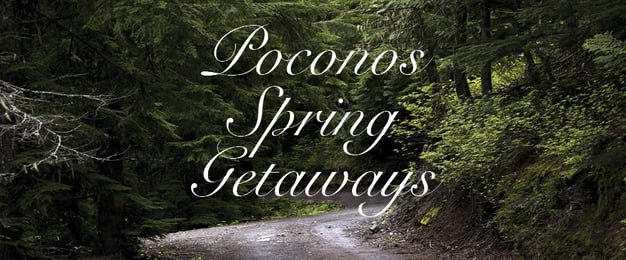 Everybody needs to get away once in a while. Sometimes families want to get away from the constant crush of demands on their time (school, work, sports, activities) and just have some time together. Sometimes it's the grownups who want to get away to enjoy some quiet time together and perhaps rekindle a spark in their relationship. But where can you get away to in the spring when the weather can be so unpredictable? Here's a look at some spring getaways in the Poconos that may be just what you're looking for.
Family Getaways
The Poconos region has an abundance of places for families with kids to enjoy fun times together—regardless of what the weather is like. And while the area is known for waterfalls, hiking, boating, and other outdoor activities, these facilities provide a wide range of options for family entertainment. And nobody will complain about getting wet!
Getaways for the Grown-ups
Sometimes the adults need a place that's designed specifically to meet their needs. That means quiet seclusion for relaxing, great food (that the kids might not appreciate), room amenities that allow guests to bask in comfort, and other adult activities such as massages, dancing, and even adult gaming at the tables. Here's a look at some of the options right in your backyard in the Poconos.