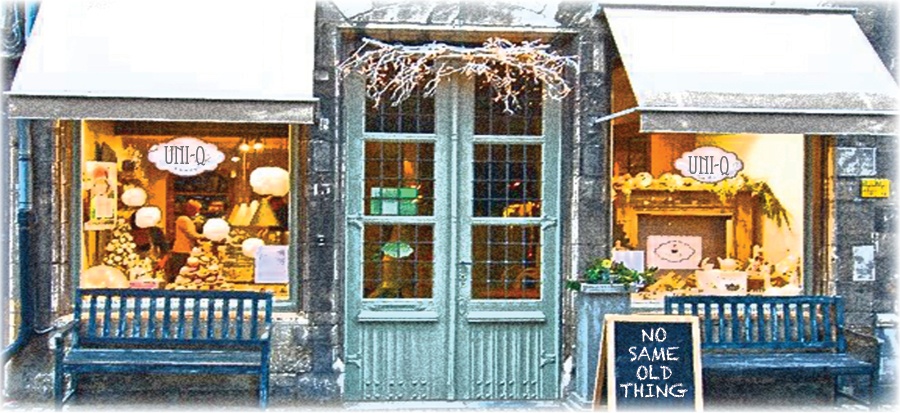 These days you can walk into 10 different departments stores in Pennsylvania, New Jersey, or New York and swear you've been down the same aisles 10 times. It's not that there aren't nice quality items in some of these stores—but everything kind of looks the same. That's particularly troubling if you're looking for items to decorate your Poconos home. You want your home to reflect your unique personality. Don't settle for department store stuff—shop locally for your Poconos home!
Best Places for Pottery
Here are a few of the best places to find unique pottery items for decorating your home.
Holley Ross Pottery has a showroom in La Anna, PA on Route 191 between Cresco and Newfoundland that offers a wide selection of hand-painted stoneware. They feature dinnerware, glassware, stoneware, and even gardenware. You can even watch pieces being made. And the drive to get there is stunningly beautiful as well.
Poke-a-Nose Pottery is located in Bartonsville, PA and offers hundreds of bisque pieces that you can paint in your own unique style. They'll then fire it to make sure it's dishwasher, microwave, and food-safe. When it's ready you can pick it up—or have it shipped!
Mudworks Pottery is in nearby Effort, PA and has plenty of pottery items from which to choose, including mugs plates, pots, utensil holders, planters, and much more. Each of those items is available in a variety of styles and colors. If you don't want to take your items with you they offer free shipping on orders over $99.
Best Places for Local Painting
You can find nice prints almost anywhere, but if you're looking for unique artwork by local Poconos artists, here are some places to check out.
The Looking Glass Art Gallery in Hawley, PA is one of the most popular art galleries in the Poconos. Located in the Hawley Silk Mill building, the gallery features local artists as well as works from as far away as Hong Kong, France, and Germany.
The ARTery is a fine art and craft gallery located in Forest Hall of Milford, PA, with a rotating cast of 10-15 artists each month from November through May. They then feature a member artist each month from June through October. The co-op gallery features group exhibits that include metal and stonework, photography, sculpture, carved and etched glass, printmaking, wood turning, and jewelry.
The Willow River Gallery in Honesdale, PA, is owned by a husband-wife team who focus on regional artists. You won't just find artwork to hang on the wall, however. In fact, pottery is the main attraction. But there are plenty of watercolors, pastels, mixed media, sculptures, and even furniture on display as well.
Unique Items
There are times when you simply don't know what you want until you see it. The good news is that there are plenty of small towns in the Poconos that offer unique shops with items you won't find anywhere else. Check out this post that features the best towns to visit in the Poconos (including Stroudsburg, Jim Thorpe, Honesdale, and Milford) which have great shops (too many to mention) that invite you to browse until you find exactly what you're looking for. They also offer plenty of great dining opportunities in case all of that shopping makes you hungry!
When you live in the Poconos you don't have to settle for the same old things you'll find in every department store up and down the coast. Outfit your Poconos home with items that make a statement about you—and where you live!