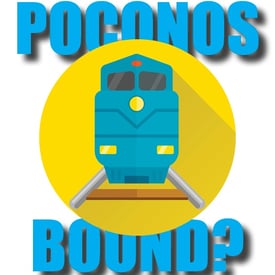 Poconos residents have long held out hope that passenger rail travel would one-day return to the region. And while it's too early to start lining up for tickets, there are significantly positive signs that this long-held dream is inching closer to reality.
Back in October U.S. Rep. Matt Cartwright and Federal Transit Administration Administrator Therese McMillan hosted a hearing at Pocono Manor (with virtual attendance by Pennsylvania Secretary of Transportation Leslie Richards via video stream).
Restoring passenger service isn't just a nod to railroad enthusiasts. Since passenger service was suspended some four decades ago, Monroe County's population has tripled. That means that thousands of area residents commute daily back to New Jersey and New York. Viable trains service would be a welcome alternative to driving or taking the bus. Based on the attendance of some 150 residents and state and local officials at the hearing in October, the idea is perhaps gaining some serious traction.
It has also been reported that New Jersey Transit has already begun to restore the "Lackawanna Cutoff" —lines of track that were removed long ago. Beyond that, there appears to be a growing interest in alternative options for commuting by car and the recreation of passenger train service could go a long way to keeping the Poconos serene and freer from pollution.
There have been no formal plans announced to restore service—and while locals are hopeful, their not holding their breath. We'll keep you posted as we hear updates!