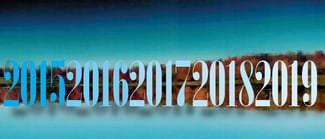 You've probably heard it said a hundred times: "Your home is the single most significant investment you'll ever make." So how can you make sure that investment is one that you'll still love 10 or 20 years from now?
One way to do that is to make sure that the home you plan now can accommodate your current needs and still be flexible enough to adapt to your future needs.
That's where a floor plan such as the The Cartwright can really make sense. Everything is on one level, including the Master Bedroom (with walk-in closet) and even the utility room (so there's no trudging up and down stairs with laundry). There's still plenty of room for other family members in the additional two bedrooms, and when the kids are off on their own, you could convert one room to a reading room or a home office and still have a guest room for visitors. And the open floor plan with easy access to the kitchen, Great Room, and Dining Room makes it a great place to entertain—now and for years to come.
If you're looking for even more space—and a little more privacy for kids or guests—a plan such at The Summit may be the perfect fit. It also features a main-level Master bedroom (with decks off two different sides of the room) and laundry facilities on the same floor, plus an open kitchen/dining room/living room area. It also offers two spacious bedrooms, a full bath, and a large loft area on the second floor for children or for guests—giving them a little extra privacy from activities on the main level.
What makes both of these plans great is that you can enjoy the convenience of having everything on one level now—and you won't have to make major adjustments later if you want to avoid the stairs.
We have more than a dozen different floor plans from which to choose—most of which are designed to accommodate single-level living now or into the future. And of course, you can customize any of our floor plans, so that the home you build now will still meet and exceed your expectations now and well into the future.
Protect your "most significant investment" by choosing a plan that will meet your needs now and for years to come.