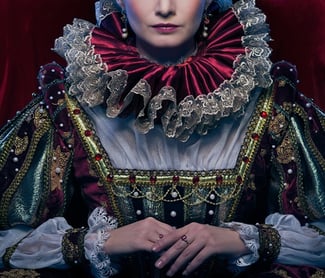 If there's one room in the home that seems to have captured the imagination of most homeowners, it's probably the kitchen. Sites such as houzz.com and bhg.com are loaded with ideas for spectacular kitchens. We've talked about kitchen trends several times ourselves. You could even make the case that the kitchen rules the roost when it comes to spaces of significance in your new home.
There are times, however, when it seems as if designers and builders are completely committed to creating a kitchen that's "fit for a queen." But is that what you really want? What if someone else's idea of the perfect kitchen doesn't match your personality or lifestyle?
The fact is that for most people, the kitchen isn't simply a place to show off, it's a place where life happens. It needs to be comfortable and functional; to make that happen, it should be set up according to the way you live, rather than according to what some trendsetter decides is in vogue at the moment.
To make that happen, you have to begin with good design. For instance, our Sagewood design offers a kitchen with vaulted ceilings that opens up to a dining area and great room with cathedral ceilings. This open plan is great plan for entertaining, because even if you're in the kitchen, you're never cut off from family or guests. Plus, it's conducive to outdoor entertaining on the Sagewood's deck—right off the dining room and great room.
The Cartwright plan has a kitchen that's also open to a breakfast area (and deck beyond that), as well as to the great room. If more formal or quiet, sit-down dinners are part of your entertaining style, you'll be interested to know that the Cartwright also has direct access to a separate dining room.
Those plans are simply a couple of options available to you. And if you plan to build a custom home, that of course means that you can modify the plans to better fit your specific needs and preferences. We can work with you to change room sizes, window placement or make a number of other modifications to give you the kitchen you want.
And if you're looking for ideas on how to create the perfect kitchen to match your sense of style and taste, I'd invite you to download our free Creating Your Ideal Kitchen eBook. It features questions that help you figure out which style is right for you and evaluate what will make your kitchen function in a way that fits your lifestyle.
After all, you're the queen (or king) of your kitchen, and you should get to dictate what your perfect kitchen will look like!