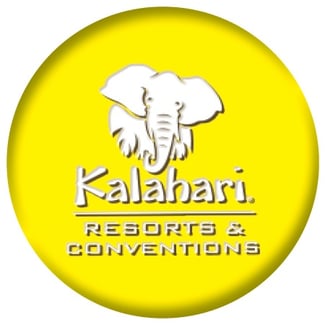 According to the Philadelphia Inquirer the Kalahari Resorts and Conventions in Pocono Manor will soon be the largest indoor water park in the United States. When the water park opened in the Poconos in 2015 it was already a monumental facility of about 100,000 square feet that drew families from all over the region.
The expansion of the park (slated to be completed in March of 2017) will double the size of the water park and will boast new features including: a wave pool, eight new slides, a larger lazy river ride, a swim-up bar, an activity pool, a hot tub, a spa and more cabanas. When the expansion is completed in March the park will not only be the largest in the United States but will also be, "one of the largest in the world," according to owner Todd Nelson.
This expansion comes on the heels of what's already a great facility for Poconos families. Much more than simply a water park, this resorts looks to make the spirit of Africa come alive in the very heart of the Poconos Mountains. The resort brews coffee from handpicked Rwandan coffee beans right on the property. Visitors can also check out handcrafted artwork on the convention center walls and authentic furniture in the guest rooms, and enjoy recorded music from the streets of Cape Town
Of course the water features are a big highlight. Your whole family will love exploring this massive indoor water park, (and the outdoor water park in summer), along with the 30,000 square foot Family Entertainment Center where they will find loads of video games and contests, as well as Mini-Bowling, Blacklight Mini-Golf, and the XD Dark Ride 5-D Theater that offers a whole new dimension of virtual reality.
Kalahari Resort didn't forget about the grown ups! Adults can relax and rejuvenate with amazing body treatments, luxurious massage, skin care, nail care and more at Spa Kalahari & Salon.
In addition, Camp Kalahari always has something going on for the whole family with exciting daily activities that include contests, coloring, interactive games, crafts, free cookie decorating, and so much more. And if all of that activity makes you hungry, you can feast at one of seven fantastic eateries on the premises.
And if you don't want to feel rushed you can spend the night! Choose from guest rooms, 1&2 bedroom suites, penthouse suites, or even a honeymoon suite! Check here for reservations.
Kalahari Resorts was already a great getaway for Poconos families. Beginning in March, it will be even bigger and better!