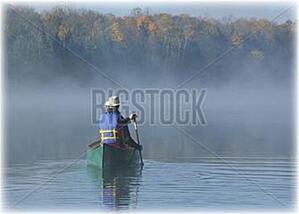 When a region boasts 150 lakes and 170 river miles it's just begging for canoeing enthusiasts to dip their paddles in the water! In the Poconos, there are plenty of opportunities for enthusiasts of every level to enjoy. Of course, there's more involved than simply paddling. Pack a picnic lunch keep your eyes peeled for eagles, hawks, egrets, deer and a host of other wildlife.
Ah, but where can you go to enjoy this kind of outing? Here's a partial list of the best places in the Poconos to dip your paddles.
PO Box 65, Nesquehoning, PA 18240
800-876-0285
Whether you are a beginner who wants to get started in the exciting sport of kayaking, a seasoned boater, or just looking for a new adventure on the water, a Whitewater Rafting Adventures Kayak Clinic is just what you need. All kayak clinics include:
talented and experienced instructors, kayaks, paddles, life jackets, helmets, wet suits, pond side lunch, shuttle to and from the river, free hot dog BBQ at the end of the day!
Route 209, Marshalls Creek, PA 18335 (2 Miles North of I-80 Exit 309)
570-223-0505
Adventure Sprots specializes in trips through the spectacular Delaware Water Gap National Recreation Area. They offer several different trips that last from two hours to overnight multi-day camping trips. They use only the safest and best equipment, and rates include canoes, kayaks or rafts, life jackets, paddles, shuttle transportation, river maps, trip planning, and orientation.
PO Box 382 Milford PA, 18337
800-356-2852
Kittatinny Canoes offers daily trips for experienced and novice paddlers via raft, canoe, kayak, tube, on both calm water and whitewater. There's something for everyone, regardless of experience level! Experience nature up close and see bald eagles, hawks, herons, ducks, deer, the occasional black bear and much more.
P.O. Box 500, Narrowsburg, NY 12764
800-252-3925
Located just a short drive from New York City and nestled between the Catskills and Pocono Mountains, on the Scenic Delaware River, Lander's River Trips offers Delaware River canoeing, Delaware River kayaking and Pocono's whitewater rafting trips. Enjoy nature at its finest, including eagle watching, hunting, fishing, and float trips.
These are just a few of the outfitters you can find for canoeing in the Poconos. You may find that it's so much fun that you'll want to stay permanently! We can help you make that dream a reality! If you're considering a home in the Poconos, we can build on your land, help you find that perfect Pocono Northeast home spot, or build in one of our 6 preferred communities.