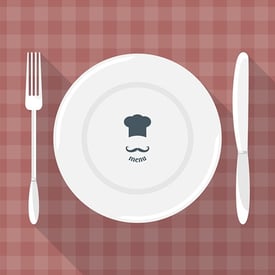 There's a lot more to enjoy in the Poconos region thanjust great scenery. Looking at all those beautiful views can make you hungry! Fortunately for you, the region is packed with all kinds of eateries—from fine dining to fun and funky experiences. Here's a random look at five of the great places to eat when you're in the Poconos!
Tony Stella's ENCORE is ranked the #1 restaurant in Jim Thorpe, PA and the Pocono Mountains region! In 1860, Charles Albright – later a Civil War general and the lead prosecuting attorney of the infamous Molly Maguires – erected a luxurious mansion that welcomed such guests as President Grover Cleveland and President Ulysses S. Grant. Today, you can walk right up to the original doors of the Albright Mansion, where General Albright is said to still make his presence known. One thing is for certain: your experience at ENCORE will be unforgettable!
Locally owned and operated in Wilkes-Barre, PA and located only minutes from Public Square and the downtown area, Cork Bar & Restaurant offers a delicious dining experience in a casual bistro atmosphere – where customers become friends! From a great bottle of wine and candlelight dinner in the upstairs dining room to a night of martinis and laughter in the downstairs bar or on the beautiful outdoor patio, you're sure to enjoy the finest Cork has to offer!
Barley Creek Brewing Company is the Pocono Mountains' original brewpub, established in 1995. The pub features some 600 personalized beer mugs hanging in the "living room," a full-sized canoe on top of the mug rack, and a mailbox fashioned out of a beer keg. Barley Creek brewstheir own handcrafted ales and lagers and offers a full menu of authentic pub fare.
If you're in the mood for something fun and funky, you have to try Wheel Restaurantin Jim Thorpe. Wheel raises fine dining to a funky, artistic level, from the vintage hairdryer booths for seating to the over-the-top plate decorations. Chef and owner Tom Gorman is a culinary pioneer who mixes classic traditional with avant-garde. Wheel is a one-of-a-kind creative dining experience and a "must do" when visiting Jim Thorpe.
Have a hankering for a good, old-fashioned 1950s diner? You won't want to miss The Village Diner in historic Milford, PA. Established in 1956 by the Mountain View Diner Company, The Village Diner is one of the few remaining stainless steel diners in existence, an authentic part of American History. You'll enjoy wonderful diner food, great service and homemade desserts.