Summer Day Trips from the Poconos
Whether you live near the Poconos or are visiting for an extended stay and want to see nearby sites and attractions, there are plenty of day trips to take in the area! From big city shopping to historical sites, tourist attractions to local favorites, we have our pulse on the Poconos for you!
New York City
Roughly an hour and a half southeast of the Poconos Mountains, New York City is a major destination for many day trips in the area!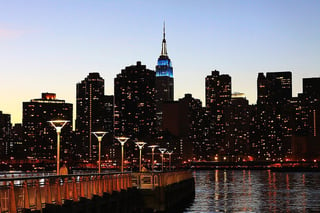 With its bustling city lifestyle and vibrant culture, NYC is only a day trip away from the Poconos. Looking for some ideas on what you can do while visiting? Here are some of the popular attractions in the Big Apple:
Rockefeller Center

Central Park

Lower Manhattan

Broadway

Harlem
No matter if you are interested in discovering local flare, upcoming events, family fun, or a night on the town with your friends, New York City is the perfect adventure!
Philadelphia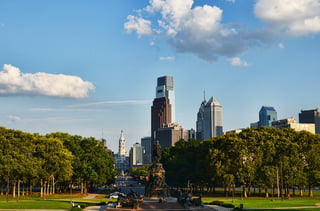 Just under three hours south of the Poconos Mountains, Philadelphia is another popular destination for day trips! If you're thinking about visiting Philly, here's a helpful resource on the 10 most visited attractions in the city.
From wineries and breweries to food tours and historical sites, Philadelphia is packed with adventure! There are plenty of upcoming summer events and attractions in the city to keep everyone busy, whether you're looking for concerts, shopping, or dining!
The Jersey Shore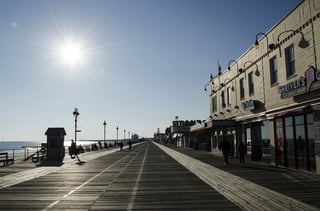 With much more to offer than just what is shown on MTV, the Jersey Shore is a highly popular attraction on the East Coast to visitors and locals alike!
Looking for a beach day getaway from the Poconos this summer? Pack your towels and swim trunks and head out roughly two and a half hours southwest, just south of New York City, for this day trip!
With plenty of boardwalk fun, coastal activities, and nightlife fun, the Jersey Shore is the perfect summertime day trip from the Poconos Mountains!
Syracuse
You don't have to travel far to experience big city life from the Poconos! Syracuse, NY is another popular day trip destination.
Filled with festivals and events, Syracuse is a great destination for a day away from the mountains. Near Lake Ontario and filled to the brim with exciting happenings, this city could be the perfect day trip for you!
Whether you are looking for a fun day with the family at the zoo, a day of discovery at the Museum of Science and Technology, or a day of cultural immersion at the Jazz Fest, Syracuse is filled with opportunity!
Got any fun day trips planned from the Poconos? Reach out to us and let us know what they are!