How Much Square Footage Do You Need for Your Poconos Home?
It's very common to decide you want to build a new home, but then let the daunting task of figuring out the square footage of the new home set you back.
No fear, we have lots of experience in this field!
In the past few years, the trend for new homes being built in America has proven that, while the sizes of families has been decreasing, square footage has been on the rise. Recently, this trend seems to have at least plateaued, but what does this mean for your home in the Poconos?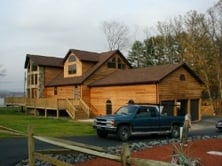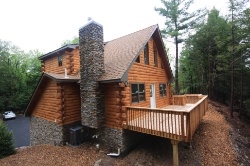 There are plenty of reasons on both sides of the argument as to why too big of a house or too small of a house can be quite uncomfortable for a homeowner.
If you build a house that is too big, some of the commor fears are:
higher taxes

higher utilities

higher mortages
But building a house that is too small causes fears as well, such as:
no room for a growing family

not enough room to entertain guests

no storage space
To help you avoid turning any of these fears into reality, we have put together our thoughts on square footage.
The most important factor of a new home is its floor plan. Layout and usable space are much more important than actual square footage. It's impossible to compare a 3,000sq/ft home to a 2,500sq/ft home, for example, because the 3,000sq/ft home could easily have an awkward layout with too narrow hallways and small rooms as opposed to a beautiful, clean open floor plan in the 2,500sq/ft home.
We recommend you view other homes in the area and inquire about the square footage of a home you like. It's all too common to over estimate how much square footage you actually think you need. Seeing it in person may help you gauge what size is actually right for you.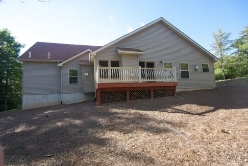 Still have questions about the home building process or square footage in a new home? We urge you to contact us or schedule a chat with one of our new home advisors to see if we can create the perfect home for you!