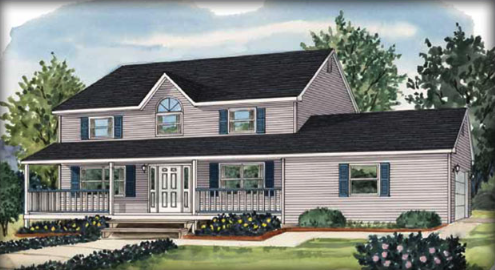 The Samuel is a beautiful and charming vacation home floor plan. This colonial style home has country charm with all the modern day features you're looking for.
The Samuel floor plan has a wonderful veranda for reading the Sunday paper or watching the sunset. The rear deck is a great place to entertain friends while tending to the barbecue and watching the kids play in the backyard.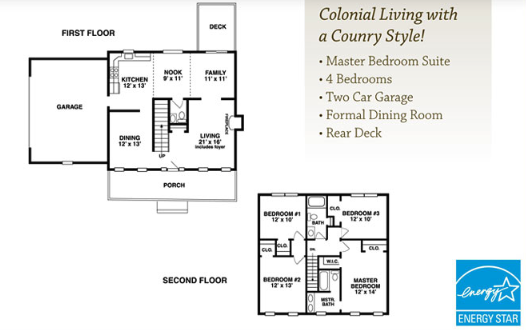 The main floor features spacious living areas including a large living room, formal dining room, family room, reading nook or computer area and the kitchen. The second floor is home to the master bedroom suite and three additional bedrooms.
The Samuel vacation home floor plan is an Energy Star home and starts at $165,000. To learn more about this charming colonial floor plan please contact Liberty Homes.