Getting Over The Fear Of Committing To A New Home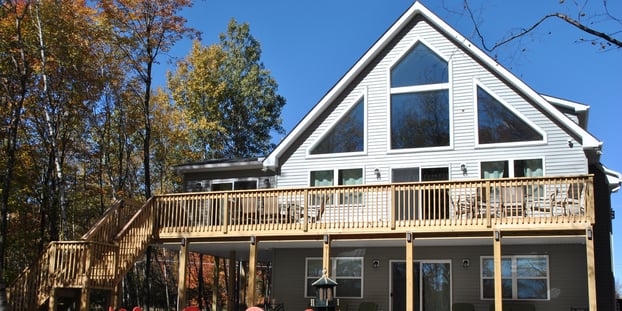 Committing to a new home seems very daunting. Maybe you live in a home that you already love. Maybe you have never purchased a new home before. Either way, the fear of commitment can be crippling in making a decision to move forward.
We've put together a few common concerns that we hear from people who are apprehensive to start the custom home building process, along with some of our best responses to those concerns.
"Now is not the right time."
Finding a "right time" can be tricky, because there is no perfect time. You may need to wait, but before you give up, ask yourself - "When will be the right time?" If you don't know, or if now is as good a time as any, then now could be the right time!
"What if I get buyers remorse?"
Any time you make a big decision, buyers remorse is a very real concern. It holds us back from making some of the biggest decisions in our lives. Keep in mind that a form buyers remorse could happen either way - whether you decide to move forward with a new home or if you decide to leave that dream behind. Also, remember that the home-buying process is stressful, but once it's done, allow time to relax and settle in to your new home. This will help you realize that you made the right decision!
"There's so much to do before I buy a house."
Considering a mortgage, insurance, and moving all factor into buying a new house, we understand first hand that this is a stressful time for some people. But don't let the work ahead keep you from finding or building the home of your dreams! It may take some time and coordination, but most good things in life do!
"What if the property value drops?"
There are lots of reasons why a home may lose value after it is built, and not all of them include a natural disaster. Investopedia recommends that you "take precautions, like buying in a low-crime area where the homes are well-kept and are near high-quality schools."
"What about hidden costs, like maintenance?"
There are many ways to help prepare for potential maintenance costs. Before you buy a home, be sure to have an inspection. New homes or custom builds tend to have the lowest maintenance costs as everything is new. We also recommend you set aside a monthly fund that will be available if the time comes to fill a maintenance cost.
It's always intimidating to make a big decision, especially if it's for the first time. We understand your concerns and are happy to address any questions you may have! Also, be sure to download our e-book with information on New Home Buying!