Entertainment in the Poconos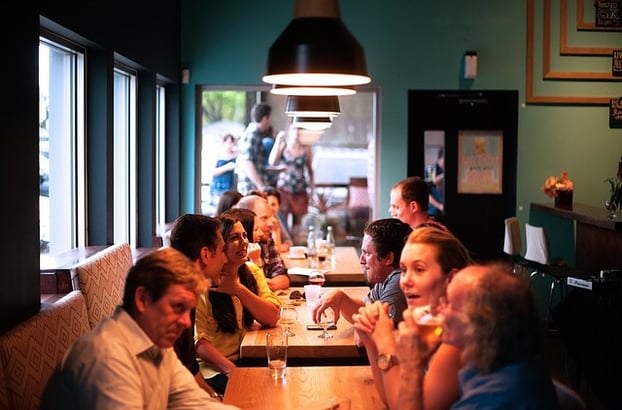 When people think of the Poconos area, it's easy to always think of the beautiful trails and majestic mountains. The fact of the matter, however, is that there's plenty to do for everyone here! From restaurants to concert venues, sports halls to waterparks, there's more than just the scenic route in the Poconos.
Family Restaurants
Looking for an evening out with the family? Check out Jubilee Restaurant, Robert Christians, Blakeslee Inn, and these top-rated family-friendly restaurants in the Poconos area! With over a dozen to choose from in this list alone, you will have plenty of opportunities to dine out.
Nightlife
Looking for a night cap or evening out with some friends? Here are a few bars and theaters where you could have a drink and catch a show. The Poconos bar The Lounge boasts itself as the best bar in the area with over 52 different martinis and plenty of food and happy hour items on the menu to choose from. Mount Airy Casino and Resort also offers exciting concerts and events all throughout the year.
Waterparks
If you're looking for a getaway within the mountains, be sure to check out a local favorite: Kalahari Waterparks. Equipped with an amazing indoor waterpark, comfortable rooms and suites, attached dining options, an entertainment center for the kids, and a rejuvenation spa, this African themed waterpark is a great destination for a stay-cation or a weekend out with the family.
If you need a few more options, Aquatopia at Camelback Resort and Great Wolf Lodge are two other amazing water parks in the Poconos.
Pocono Raceway
Looking for an afternoon in the sun watching your favorite races? Be sure to stop by the famously triangular Pocono Raceway. With plenty to do to keep everyone in the family happy, including kid day camp and potential camp-outs, this raceway is sure to be a pleaser!


Promised Land State Park
The Promised Land State Park is on the Pocono Plateau on over 3,000 acres! Visitors enjoy miles of hiking trails and beautiful forests to explore. See wondrous beech, oak, maple and hemlock trees along the wooded trails. Catch breathtaking views of lakes with the Pocono Mountains skyline.
If you are interested in hiking in the Poconos, the Promised Land State Park is a must-see!
Endless Opportunities!
Those are just 5 options when it comes to spending time in the Poconos! There's always something going on, and we hope you find something you love on this list!
If you find yourself spending all your time in the Poconos or if you have fallen in love with the area and would like to be here more often, consider building a vacation home in the Poconos! You can check out our Design Library to learn more about what your Poconos home could look like, or if you are ready to talk to someone about building a home, contact us today!