Choosing a Lot for Your Poconos Custom Home
Location, location, location! Of course, that's what we think when it comes to choosing the location of your next home. However, there are many factors which go into the perfect new home location! If you are planning on building a custom home, you have probably put a great deal of effort into finding the perfect lot for your home.
Whether you are just beginning your search for that perfect piece of land or already have a lot selected but want to learn how to make the most of it, below you will find helpful information choosing a lot for your custom home and using the land to your home's advantage!
How to Select a Lot for Your Custom Home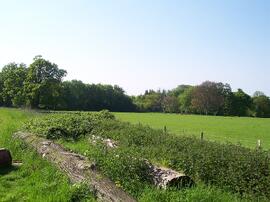 Finding the land for your custom home can be a challenge. You want it to have the best location near (or any from) everything. You want great views! You might already have a few things in mind when it comes to what you want in a lot. When searching for that perfect lot, however, there are a few questions you should ask yourself:
Is it near my place of employment? If you work, is the commute time acceptable, or if you don't, are you where you want to be?
How close it to local services? Do you want great schools for your kids? Are you interested in restaurants, shopping, golf, or other local attractions?
How to Get the Most from Your Current Lot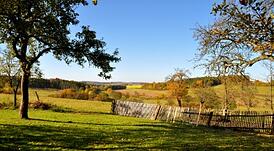 If you currently have a lot that you want to build on, there are a few ways that you can get the most out of your current land when building a custom home! Don't rush to build on your lot. Here a few factors to consider before you begin building:
Are there any particular views you want from your bedroom, kitchen, living room, etc? If so, make sure that you take that into account when positioning your home.
If there are any specific features of the lot you would like to keep (trees, bushes, natural rock, etc.), make sure to tell your builder in advance to make sure they do not have to be removed.
Selecting your Lot with Liberty Homes
If you are looking to build a custom home in the Poconos, we can help! At Liberty Homes, we give our customers choices when it comes to choosing a lot and building. We can either build your home in one of our 6 preferred communities, or on a lot you have purchased yourself! This way, you will be able to find the perfect location for your custom home!