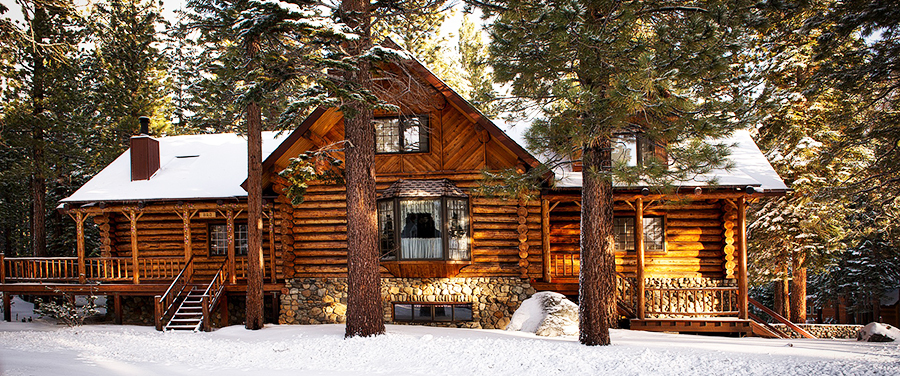 There are lots of great ways to enjoy the Poconos region in winter. But if you don't have a warm and comfortable house to return to, that can take the edge off of your fun. As longtime Poconos builders, residents often ask about how to prepare a Poconos home for the winter. Here are a few things we suggest.
Prepare is a Key Word
Even though we all know winter is coming (and of course, Game of Thrones has been reminding us of that for the past few years!), we still get surprised on occasion. But the more you can anticipate what winter brings, the easier it is to prepare. So, think back about some of the less than pleasant surprises last winter brought—and consider how to avoid those surprises. You may want to revisit your list of things to do prepare your home for fall. Are there things that didn't get done? Take care of them now, before the snow starts to fly.
Stock Up on Supplies Now
Sometimes we try to scrape by to the end of the season with a snow shovel that's less than optional. Go get a shovel now (heck, you may want to get two). It's better to have good equipment now than so stand in line when the first big snowstorm hits—and settle for what's left at the hardware store. The same goes for other supplies (such as gloves, boots, sand for traction, or salt for those tough icy areas). Check your pantry to make sure you have some emergency food and water supplies in case you can't get out for a day or two.
Make Sure Your Fireplace is Ready to Go
A nice fire on a cold and snowy evening is wonderful, but not if your fireplace/chimney needs servicing. In addition to being an irritation, a fireplace that hasn't been serviced in a while can present a significant fire danger. If you use a wood-burning stove or fireplace, make sure you have easy access to your woodpile. However, don't stack your wood right against the house. That invites mice and other critters to cluster there—and perhaps damage your siding. You may even want to consider whether a wood or natural gas fireplace is the best choice for your home.
Check for Drafts
Even if your furnace is running great (you did remember to have your furnace serviced, didn't you?), you may have a hard time staying comfortable if your home is drafty. One way to check that is to light a candle and hold it near windows (keep it away from drapes) to see if outside air gets in to make it flicker. You may have to settle for some short-term solutions if you have drafts (window film, towels, drapes). Then, when spring rolls around you'll want to take care of caulking needs—or even window replacements.
Check Your Pipes
Broken water pipes are one of the worst things that can happen to a Poconos home in the winter. In addition to the inconvenience, your home can sustain serious damage from water leaks caused by bursting pipes. In addition to making sure that all of your external hoses have been disconnected, take a look at your pipes inside the home. If there's not enough insulation, you may want to wrap your pipes for the winter to make sure they don't freeze and cause damage.
Again, being prepared is often the best protection against an uncomfortable home in the winter. Take a look around before things become problems and take small steps now. That will allow you to enjoy winter in the Poconos without worries.
Image by David Mark from Pixabay