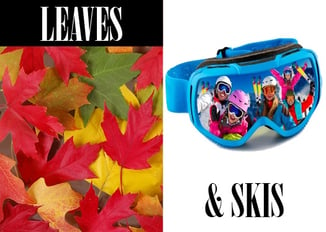 The Poconos region is known for its fall foliage. That's not surprising, given that there are more than 125 different species of trees and plants that blaze and glow and paint the local landscape with bright autumn colors.
The vegetation isn't the only thing that offers variety. Here's a great site that lists 25 different ways to catch the turning of the colors in the region, including hayrides, train rides, drives, walking tours, and more. You can even take the "Sip & See" approach to fall foliage with a vineyard tour!
It's been said that timing is everything. That's true when it comes to viewing the changing colors in the area. So when is the ideal time to go? Optimal viewing times can vary from year to year, and with more than 2,400 square miles of area to consider, one area may be more vibrant than another. How can you check on how things are in the place you want to check out? Simply click here for a continually updated report on what's happening in the woods where you want to be!
Of course once the leaves start to turn, you know that winter can't be too far behind. That may drive some folks inside, but here in the Poconos it's just another excuse to get out and enjoy the ever-changing beauty.
With more than 185 trails from which to choose, you're sure to find fantastic skiing, riding and tubing in the area. You can go "old school" and enjoy a scenic sleigh rides, cross-country skiing, or even snowshoeing. If you want to check the snow conditions at any of the seven major ski areas, all you have to do is click here to review snow conditions at Alpine Mountain, Big Boulder, Blue Mountain, Camelback, Jack Frost, Shawnee Mountain, or Ski Big Bear.
Whether you're looking to do some leaf peeping, or schuss down the slopes, now is the time to start planning your fall and winter activities in the Poconos—where the seasons may change, but the fun never stops.