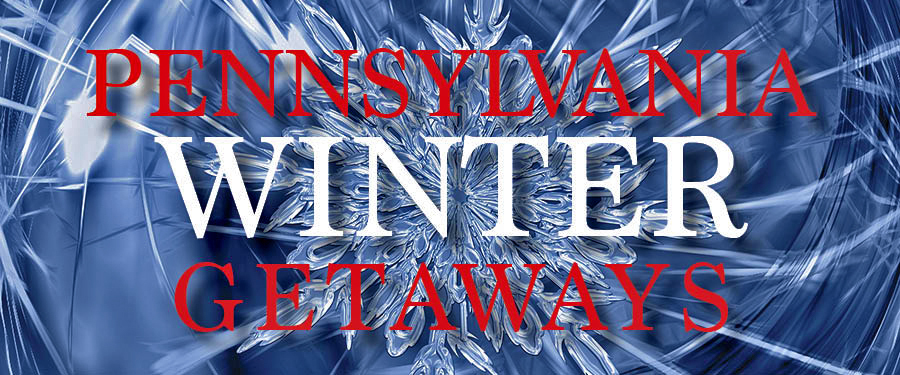 Celebrating the holidays can be a lot of fun with friends and family. But after all the activity has slowed down, you may be ready for a change of pace—and a change of scenery. The Poconos area offers a plethora of ways to recharge your mental and emotional batteries. People are increasingly recognizing that the Poconos area is a region for all seasons. But what about getting away in the middle of winter? Here's a look at some of the best winter getaways in the Poconos.
What Kind of Getaway Refreshes You?
One of the great things about the Poconos region is that there is such a wealth of options to choose from when you're looking for winter activities. Some people thrive on an abundance of physical activity to blow off steam. Others are looking for a little pampering. Some want some new activities for kids who have been cooped up inside. And others are looking for a romantic getaway. Here are a few of the choices available to you or your family.
Great Skiing and Snowboarding Opportunities
If we're talking about winter getaways in the Poconos it's almost impossible to ignore some of the great winter sports opportunities the region has to offer. The area has a wonderful concentration of great ski and snowboarding options within a relatively small area (all of which are easily accessible from New York, New Jersey, or Philadelphia. In addition to great skiing and snowboarding, many of the resorts offer fantastic dining and comfortable accommodations for couples or families. Click here for a look at what some of the best ski resorts in the Poconos have to offer.
Fun Family Indoor Activities
Just because there's snow on the ground doesn't mean you have to spend all of your time in coats, hats, gloves, and boots. If you have a hankering for something a little warmer, maybe a warm and wet getaway is the right choice for you—especially if you have kids. The Poconos region has some of the best indoor water park facilities anywhere in the U.S. Regardless of what the temperature is outside, you can hang out in swimsuit comfort inside. Click here for a The Complete Guide to Water Parks in the Poconos. And keep in mind that there's more than swimming and splashing available. There are games and even educational opportunities. Trust us; the kids won't mind because they'll be having too much fun!
Romantic Getaways
If you're looking for a winter getaway to renew a bit of romance, the Poconos offer plenty of possibilities. Here's a quick glance at three of the top romantic winter getaways (as rated by Oyster.com).
The Lodge at Woodloch
Surrounded by 400 acres of private woodland in the Pocono Mountains, The Lodge at Woodloch is an upscale adult-only retreat. The resort's private lake is the center of many outdoor activities, including hiking around its five miles' worth of paved and unpaved nature trails possible year-round. The on-site, wood-beamed, Tree restaurant and bar offers all-inclusive seasonal meals designed around locally raised meats and fish, as well as organic vegetables, many of which come from the resort's own (pesticide-free) produce garden. Guests can partake in cooking demonstrations, and for extra fees, wine tastings and special event dinners hosted by the chef. Click here for specifics on accommodations and special offers.
Mount Airy Casino Resort
Mount Airy Casino Resort is packed with adult entertainment and leisure facilities. It's truly a mountain playground for grown-ups with multiple bars and restaurants, a spa, regular live entertainment. The 51,000-square-foot indoor/outdoor pool area features whirlpools, waterfalls, fire pits, day beds, and private cabanas. Rooms are modern and quiet even though there is plenty of action downstairs in the casino. Click here for additional information and photos.
The French Manor
The French Manor Inn and Spa is a stone chateau in the Poconos. This enchanting bed & breakfast is located on top of Huckleberry Mountain in Newfoundland, Pennsylvania. From your lodging at this B&B, you'll enjoy beautiful views of the crests and ridges of the Pocono Mountains. Accommodations at the French manor our spacious and elegant. Spacious. Definitely, check out out the French Manor Inn for your next Poconos getaway!
Getting Out of Town (If You Live Here)
What if you already live in the Poconos area and want to get away for a change of scenery? That's one of the great things about the Poconos. You're within easy driving distance of two major metropolitan areas that have so much to offer. You can head down to Philadelphia and see how Center City's Dilworth Park transforms into a hub of holiday cheer each winter and enjoy the awesome seasonal attractions. Ice skate at the Rothman Orthopaedics Ice Rink, and then relax with a warm seasonal beverage at the Rothman Orthopaedics Cabin. Then take a stroll through the seasonal plant arrangements in the Wintergarden. Top things off with a dazzling free light show on the side of City Hall and the festive makers market. Or head over to see more festive lights, winter treats, special activities and holiday cheer at historic Franklin Square park during the free Franklin Square Holiday Festival and Electrical Spectacle Holiday Light Show presented by PECO. Inspired by the imagination of Benjamin Franklin, the light show plays every evening, complemented by comfort food, local beers and hot beverages at Ben's Sweets & Treats. Click here for even more fun and festive holiday events in Philadelphia this winter!
You're also not far from New York City. It's relatively easy to head into the Big Apple to do some Christmas shopping (or post-Christmas shopping). Or you can catch a Broadway show. If you're flexible about which shows you want to see, you can often pick up discounted tickets a day or so before a show online at TodayTix or even same-day tickets at one of three TKTS Discount Booths (click here for locations).
Image by Gerd Altmann from Pixabay