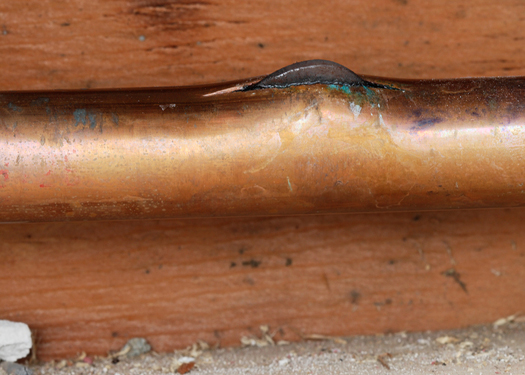 Winter in the Poconos can be a glorious time. There is plenty of winter fun to enjoy at the region's many ski resorts. But the fun can fade fast if you return home to burst water pipes. And it doesn't take much to make a real mess because even a small, one eighth-inch crack can dump as much as 250 gallons of water into your home in a day. Here are three ways you can prevent winter plumbing problems in your Poconos home.
Make Sure Your Pipes are Well Insulated
Homeowners often think about adding insulation to their homes to save on heating bills and to increase comfort, but don't forget about your pipes. This is particularly true if you have exposed pipes in the crawl space of your home or in the attic—places that are the most likely to be exposed to sub-freezing temperatures. In cases where simple insulation doesn't provide enough protection, you may want to install heat tape or heat cables.
Keep Your Heat at about 50 Degrees
A lot of homeowners turn their thermostats way down (or even off) to save money when they are away from the house for long periods of time. That may save a little bit on heating costs, but it can set you up for frozen pipes in the house. You don't have to keep the house really warm, but you will want it to be warm enough to protect pipes that are close to exterior walls (in the kitchen and bathrooms). Another help is to leave cabinet doors open to allow heat to reach pipes if you'll be gone for a long time during cold snaps.
Check All your Exterior Walls for Holes that Can Let in Cold Air
Pay close attention to electrical outlets, dryer vents and pipes that lead from the inside to the outside. Use caulking or insulation to seal these leaks. And don't forget to disconnect all garden hoses outside the house. Frozen garden houses can actually cause outside faucets to leak into the house.
A small amount of preventative maintenance can mean the difference between living in a winter wonderland and living a nightmare!